Mosaic Crochet is one of my favorite crochet techniques. Have you heard of Mosaic Crochet before? It's an absolutely wonderful crochet technique! With Mosaic Crochet, you can create something that looks much more complicated than it actually is! There are several styles of Mosaic Crochet. The Overlay Mosaic Crochet style is worked in alternating rows of a dark color and a light color (only one color of yarn is used in each row). Each row is worked on the right side, so each row starts and stops (joins and finishes off), creating ends/tails at the beginning and end of each row. I like to turn these ends into fringe, especially when making a Mosaic Crochet scarf. Then there are no ends to weave in on the project!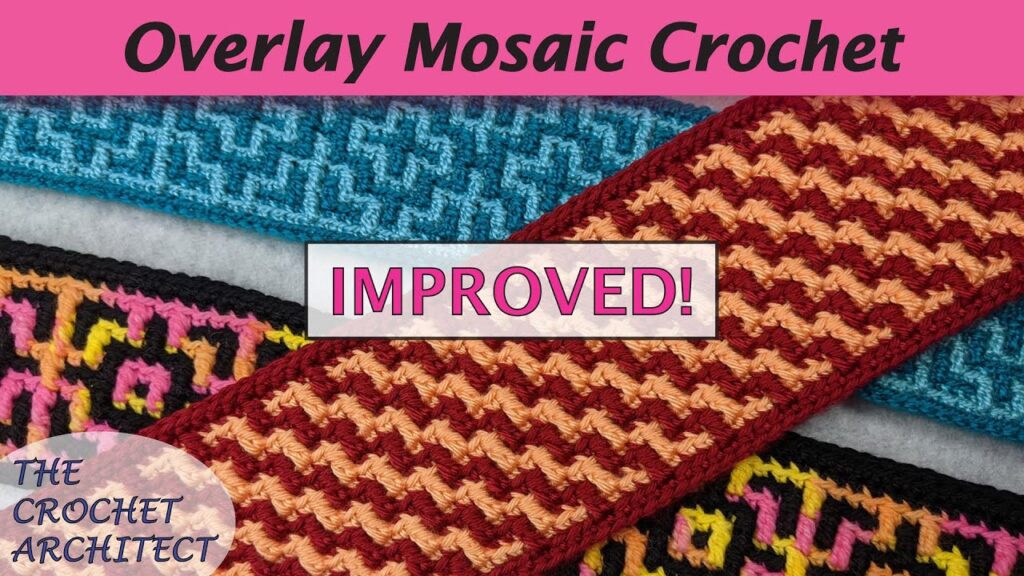 If you'd like to learn this fabulous crochet technique, I have a new YouTube video teaching the Overlay Mosaic Crochet technique. Check it out and let me know what you think! In this video, you'll learn everything you need to know while crocheting a swatch along with me (there's a free chart that goes with the video, as well). Then you'll be successful with your Overlay Mosaic Crochet projects!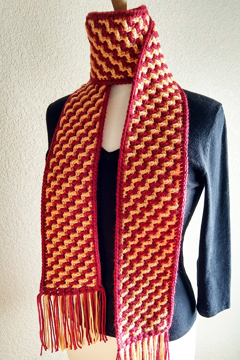 While planning and creating this video, I decided to design another Mosaic Crochet Scarf pattern for your enjoyment. It's been many years since I designed my first Mosaic Crochet Scarf pattern. They're so much fun to crochet and wear! Since this new mosaic pattern looks like stairs, I've called it the "Flight of Stairs Scarf". This scarf is easy to make, following the written instructions and the included charts in the pattern. It's made similarly to the mosaic swatch in the video with a few differences. If you can crochet the swatch from the video, I'm sure you'll be successful in crocheting this scarf!

If you've never done Mosaic Crochet before, give it a try! You'll be glad you did!

Happy New Year and Happy Crocheting!
Susan


Flight of Stairs Scarf
Average rating:
0 reviews