When I saw Sue Perez's new crochet book, "Live Loop Cables in Crochet" online a few months ago, I knew this was a crochet technique that I wanted to try! With this brand-new crochet technique, you can make cables that look like knit I-cords on the surface of your crochet project. Who would have thought you could do that in crochet? Certainly not me! But Sue has done it!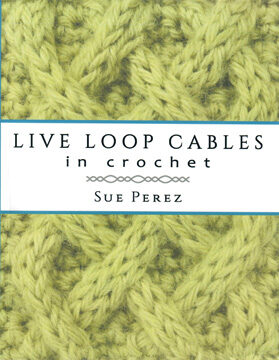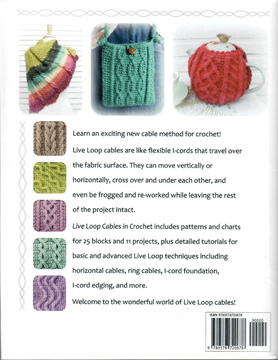 Sue is a brilliant designer who came up with a technique for making knit I-cord with a crochet hook several years ago. Sue has a series of blog posts about crocheted I-cord that you can read here. Here's Sue's YouTube video for making a crocheted I-cord edging. Sue even has a video for Live Loop Crochet Stitches and Cables here.


Now back to Sue's new book! When I first starting looking through this book, I noticed that there are 174 pages in the book. Holy moly! That's a lot of pages for a crochet book! Sue has self-published this book, so it includes everything she wanted to put into it about this new crochet technique. The book was professionally edited, so there is a minimum of errors in it. There are 21 pages of instructions for this technique, including lots of diagrams to illustrate these instructions.

Sue has included a practice swatch to learn the technique before jumping into a project. There are instructions for 25 blocks, each with a different cable (from simple to complex), and 11 projects in the book. I chose 2 projects to make after doing the practice swatch: the Chattermark Bag and the Ropeway Headband.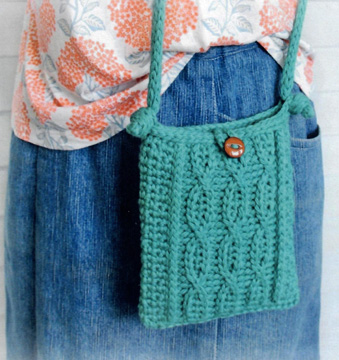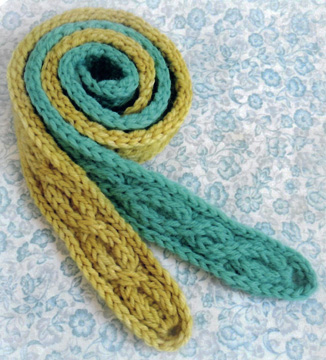 I have to admit that I wasn't quite sure how to do this technique until I watched Sue's YouTube video on "Live Loop Crochet Stitches and Cables" that I linked to above. That video helped a lot, in conjunction with the extensive instructions in the book. I learned this technique while taking a 4-week motorhome trip with my husband last month, so I had a bit of "vacation brain" going on (that's my excuse and I'm sticking to it)! Plus I'm no spring chicken anymore and my brain isn't as fast as it once was! But I stayed with it, learning this fabulous technique and finishing my 2 projects, as you can see: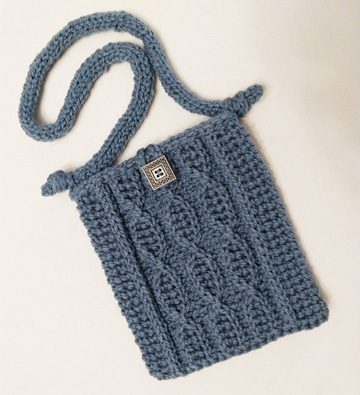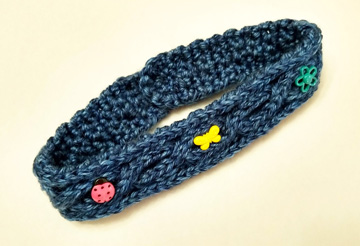 I think they turned out quite well, don't you? I lined the bag with fabric, following the instructions in the book, so it's very functional. And I added some cute buttons to the headband to give to my granddaughter.


I'm so glad that I persevered and learned this fascinating crochet technique! Way to go, Sue, in bringing this wonderful technique to life in your new book! I look forward to crocheting more projects and/or blocks from this wonderful book!


I hope you'll give this new crochet technique a try. You can find Sue's book on Amazon here.


Until next time! Happy crocheting to all of you!


Susan Lowman


Live Loop Cable book review
Average rating:
0 reviews