I just LOVE the looks of crocheted snowflakes, don't you? They look so pretty on a Christmas tree or as decorations anywhere in your home! They make great gifts, as well as package decorations, too! And they're surprisingly easy to make (with a few crochet skills and knowledge)!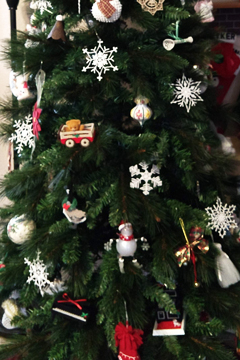 But how do you take a crocheted snowflake from droopy and lifeless to stiffened and lacy? You stiffen it with fabric stiffener and pin it out to dry! It's not hard at all. Just a little time-consuming, like so many things in life! But it's so worth it when you're done! I have a free PDF template that you can use for pinning your snowflakes on to shape them perfectly. You can find that template in my written tutorial.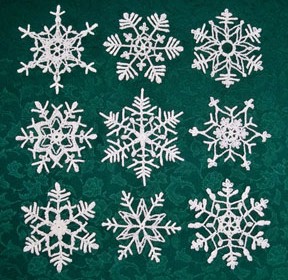 If you've never stiffened crocheted snowflakes before, check out my new YouTube video where I'll take you step-by-step through the process. I also share my favorite pattern book for crocheting the snowflakes, as well as how I store my snowflakes for years of enjoyment!

So what are you waiting for? Learn to stiffen crochet snowflakes today for many years of enjoyment by you or someone you love!

I wish you all a very Merry Christmas and a healthy, happy New Year!

Happy snowflake crocheting!

Susan
P.S. Here's another way to store your stiffened crocheted snowflakes. It's a gift card tin from Amazon! I have several of these and they work great for storing my snowflakes. I can fit 4 medium size snowflakes in each tin. The tin comes with a gift card ($25 minimum card amount) that you can use or give as a gift. Then you can keep the tin and use it to store some snowflakes! Here's a link to the Amazon gift card page with this snowflake tin (the tin is free with the purchase of the gift card!).